For it be Talk Like a Pirate Day!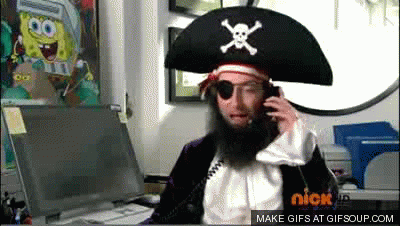 I dug me Jack Sparrow outfit out and plan to descend upon Long John Silvers and plunder thy booty of free fish and fries. Arrrrgh!
(actual representation of me going into LJS demanding free food)
No worries matey! For ye ol' Blaze had not forgotten you butt pirates, and present you with this....
Now show some pirate spirit you scallywags!