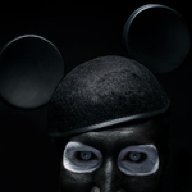 Chairmen of the Bored
Administrator
"Global spending on legal cannabis worldwide will hit $57 billion in a decade, according to Arcview Market Research and BDS Analytics. Driven by the legalization of recreational and medical cannabis and the increasing demand for both, legal cannabis revenue in the U.S. is projected to hit $23.4 billion by 2022. Yahoo Finance is now tracking the major players in the cannabis industry". - I've personally lost a few bucks dabbling as this new sector finds it's footing. One of these

Marijuana Stocks could be like buying Amazon for $3.68 and IMO

now

(November '18)

would be a great time to get back in for long investments. The entire sectors new and with recreational popping up everywhere (don't forget about Europe) there's no ceiling for this yet. Here's a few of the major players in the cannabis industry that I've been watching for last few months that are about to take off... let these posts be a time stamp for current prices. CGC - Canopy Growth - Currently $39.05

(1 month ago $47.14)

Canopy Growth Corp. engages in the production and sale of medical cannabis. The company offers products including oils and concentrates, soft gel capsules, and hemp. It focuses on the treatment of chronic pain, seizures, muscle spasms, nausea, and loss of appetite. Canopy Growth was planning to be the first pot stock to uplist in October 2017. Those plans changed when it received the first of what would become three investments from alcoholic beverage giant Constellation Brands. With Tweed, arguably the best known cannabis brand; superior sales channels; and production capacity that'll probably rank second overall, at around 500,000 kilograms per year at peak capacity, Canopy Growth has certainly benefited from its increased exposure.The company was founded by Bruce Linton on August 5, 2009 and is headquartered in Smith Falls, Canada.

TLRY - Tilray - Currently $109.40

(1 month ago $148.30)

Tilray, Inc. engages in the research, cultivation, production, and distribution of medical cannabis and cannabinoids. Its products include dried cannabis and cannabis extracts. Tilray still made history by becoming the first Canadian marijuana stock to go the initial public offering route in the United States. Currently laying the foundation for its international expansion and capacity growth, Tilray is likely to become a top-five producer within the next three years.The company was founded on January 24, 2018 and is headquartered in Nanaimo, Canada.

CRON - Cronos Group - Currently $8.66

(1 month ago $9.86)

Cronos Group, Inc. engages in the production and sale of cannabis in federally legal jurisdictions, including Canada and Germany. Expected to be a top-10 producer when at peak capacity, Cronos in July announced a joint venture with a group of investors that'll allow the construction of an 850,000-square-foot greenhouse capable of 70,000 kilograms of annual yield. The company was founded by Lorne Michael Gertner and Paul Rosen on August 21, 2012 and is headquartered in Toronto, Canada.

ACB - Aurora Cannabis - Currently $7.29 (1 month ago $9.10)

In October, Aurora Cannabis up listed to the NYSE with the clear intent of attracting long-term investors. Aurora Cannabis is widely expected to be the leading producer by volume in Canada. Inclusive of its ICC Labs acquisition, and the 1.1 million square feet of capacity ICC is developing, Aurora Cannabis should easily surpass 600,000 kilograms in annual production. In other words, it very much deserves its NYSE listing.

NBEV - New Age Beverage - Currently $3.68 (1 month ago $6.19)

New Age Beverages Corporation Common, also called New Age Beverages, is a beverage company, which engages in the development, marketing, sales and distribution of Ready-to-Drink beverages. Its brand includes coco libre, Xing tea, Xing Energy, Aspen Pure, Bucha Live Kombucha, MELLOW MOOD, and ONE DROP. The company was founded by Neil Fallon on April 26, 2010 and is headquartered in Denver, CO.
1