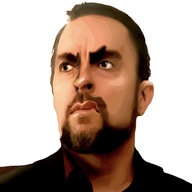 It's always 5:55, bitch
Site Supporter
The one-time Nobel Peace Prize Award runner-up was David Brockie, thanks his stone-carvable saying that: "
You can't kill terror
!
" Ain't that the inconvenient truth? I don't like you, but I'm a humble Christian who honestly prays that none of you soft bastards get as man
y UNKNOWN NAME
calls a day, every day, like I do. They're hoping you're asleep, or when you're eating any meal, and of
course
, driving.
Even if you're dumb enough to answer them, or just having a little fun - not so much - there isn't even a voice recording to molest yourself to. What can I do besides list my number on the Do Not Call list? That might as well being spit in the face by the terrorists every day. Fuck it, Imma call the cops on 'em
right now
! What's their number?
SSS
-
WIDELY KNOWN AND FEARED NAME
Last edited: