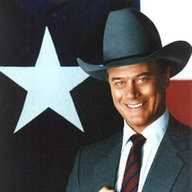 Destroyer of Men and Pleaser of Tastebuds!
Hopefully, this won't interest many/any of you, because
hopefully
none of you smokes. But in case I'm wrong, and in the event whichever one of you who
does
smoke is looking for a way to quit, here's a mini-review of a solid piece of kit to help you switch to something less harmful.
The Aegis Boost by GeekVape is a tiny li'l sumbitch that's what's called an "all-in-one" system, or sometimes a "pod system", because what we have here is an itty bitty mod (battery + PCB or "power control board") mated to a refillable cartridge for e-liquid. That pod also has replaceable atomizer coil heads. Before I lose you in technical jargon, let me explain a couple what an atomizer is.
An atomizer is... think of the filament in an incandescent lightbulb. The filament in a lightbulb lights up (and, you might have noticed, gets hot) because electricity is pumped through it. When you pump electricity through a piece of wire, there's an important dynamic at play -- how much electrical power you're pushing through it versus how much the material you're pushing the electricity through resists the flow of that electricity (resistance). The higher the power versus resistance, the brighter and hotter the wire will glow. It's a controlled overload. Exactly the same thing is at work in an atomizer coil, except that instead of generating light, we want an atomizer coil to generate heat. That heat atomizes a fluid containing propylene glycol (the anti-bacterial stuff found in the air sanitizing filtration systems in medical facilities) and vegetable glycerin (the stuff used to create "fog" in "fog machines" at music concerts), nicotine, and flavorings to make the aerosol taste good.
Back to the Aegis Boost. For the tech savvy among you, this thing uses either 0.4 or 0.6 ohm (a measurement of electrical resistance) atomizer coil heads, and can kick from 5 to 40 watts of electricity down the wire. For the non technical among you; this tiny little sucker can kick a
lot
of electrical power down the wire and get that wire
crazy
hot,
really
fast. It also boasts a 1,500mAh integrated battery and a 3.7ml capacity pod, meaning that if you use it with nicotine salt -based e-liquids, it'll last you all day between recharges and refills.
Controls are super simple; good news for you smokers -- you can learn all the behind the scenes tech numbers purely as an option. Operating the Boost is as simple as pie. Plug the battery in with a micro-USB cable to charge it, press the button on it marked 'Press Here' to unlock the pod from the battery, then lift the rubber gasket on top of the tank to expose the fill hole and fill that sucker up with the e-liquid of your choice. I personally recommend a salt nicotine -based liquid for somebody
just
coming off smoking, so that the strength and immediacy of the nicotine hit will be the same as what you're used to from a stink stick.
(Side note: When you
very first
switch to vaping, taking a good rip off a vape will give you a coughing fit. That's normal, it's to be expected, and you've got to push through it. It makes you cough because your body isn't used to the sensation yet. Taking a hit off a vape is warm and moist, whilst taking a puff off a cigarette is hot and arid. The coughing is just your body acclimating to the new sensation, it doesn't mean there's something wrong. Stick with it.)
Also note to smokers looking to switch: You may have seen JUUL or RJ Reynolds Vuse Alto pod kits. Don't judge vaping, or the Boost, based on those. Those. Are.
Garbage.
Overpriced, underperforming garbage.
Controls on the Boost consist of a firing button near the top of the leading edge; under that is an OLED display to show you your current wattage selection, the resistance of the atomizer coil you have connected to the battery, and your remaining battery life. Under that display is a rocker switch you can use to adjust the wattage (power) output up or down, to taste. If you face that leading edge toward you, then rotate the device clockwise, you'll see a rubber gasket covering the micro-USB charging port (did I mention this little sucker is IP67 rated for water, dust, and shock resistance?)
Up top, you have the aforementioned pod, which comes with two mouthpieces -- one that's an elongated, flattened oval shape, and one that's perfectly round. I prefer the round one since it always feels right no matter which angle you're holding the Boost at. It also comes with a cover to put over the pod/mouthpiece, so that when you carry this little sucker in your pocket you won't get any kind of pocket debris in that mouthpiece.
Materials and build quality are likewise impressive. Zinc alloy metal frame (for corrosion resistance if you happen to live on either of the Left Coasts), rubberized grip so you don't drop it, and a stitched leather back strap feel real good in the hand and add a touch of class. (I got mine in the "Demon Red" colorway). It's also crazy light but also perfectly solid. No rattling parts anywhere on this baby, machining is
tight.
Performance is also outstanding, particularly for such a tiny piece of hardware. With the 0.4 ohm atomizer coil in it, this little sucker can chuck clouds right beside the bigger, bulkier box mods. That is to say, you won't be able to sneak rips off it in restaurants and theaters -- which is good, because you shouldn't do that anyway. Up at the top, again on that leading edge of the device, is a sort of dial+wheel that lets you adjust the air flow to the coil, which determines whether you get a tighter or free-er inhale. Can't do that with a cigarette, can ya! lol
Costs ehhhh, about $40-ish online, compared to the JUUL's $40-ish in a gas station. So, no reason at all to try switching with the latter device when you can get the Aegis Boost. You can get one at
(Pics of it at the link; I got mine in "Demon Red.") Also, I'm not an affiliate for MVS, so I'm not trying to sell you this bad boy. I just had my hands on one for a magazine review and got one for myself, for keeps, via FedEx today. I'm just telling you about it. It's GOOD.
2