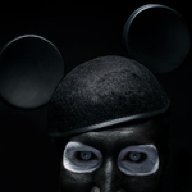 Chairmen of the Bored
Administrator
Bastard Factory is a semi-private message board serving hundreds of unique visitors per week. Since we no longer believe in memberships, subscriptions or shoving pop-up ads in our members faces, we try to make that money back through simple member donations.
When you make a one time donation it grants you access to extra features to improve your Bastard Factory experience.
Site Supporter/ELITE Bastard
- One-Time Donation of $9+
■ All donor perks are permanent as long as we're here and you're not Exiled.


■

Once received your access is nearly instantaneous.


■ No subscriptions, memberships or recurring charges.
Any member who'd like to make a contribution of $9.00 or more will receive as a token of our appreciation:
■

ELITE Lounge Forum access.
■ Set default custom bbcode colors/font
■ Custom User Title.
■ Custom Signature image in every post.
■ Upload Image Attachments.
■ Naked wall poster of UncleDilfs sister. (limited supply)
■ More soon. See below.
​
At this time, there's only so many "out of the box", standard feature perks to offer our donors/site supporters. The decision to allow all members maximum features on day one and not hold back was already made. We're not looking at reducing avatar sizes, removing custom user titles, banner ads or pay per private message unless you donate. Every posting members is important to our community, donor or not. Any new Add-On features will be then integrated into the website by way of contributions. Members can follow along HERE.
Ok, sounds legit. I plan on quitting my job and spending more time here. How does this work?
We've chosen not to go with PayPal as a method of donation, instead has earned our trust as they're a secure service used worldwide.
Click
HERE to contribute.
Thank You,
BF Crew
2

1