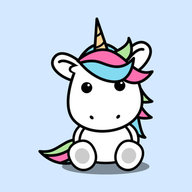 Unapologetically Stoned
Site Supporter
Did I really behave like that this morning? I'm sorry Iggy.

Bastards never say sorry !

PS - Who is more ugly,Iggy or the Goddess?

Oh honey you have no idea how many think I'm just adorable. My pics do me no justice. Everyone has a preference. And no one at work believes I'm 41 so go eat a dick.

No one believes Im 43 either lol.

Damn it, why do I keep missing your drunken posting nights lol. I should be a lil tipsy after the fiddle jam tonight, and I'll be drinking Friday night for sure lol.

I'm having a couple hard iced teas tonight but no plans on getting drunk tonight lol. Yeah you look pretty good for your age too. We're lucky.

Awww thanks you too Iggy.

Hehehe, Im into the bourbon lol. Im not "drunk", but my typing is getting harder lol.

You're welcome and thnx. Yeah I just started drinking around 10:30 when I got home from work. Inhaled a Big Mac and fries too lol. I was starving!

Its early for you lol.... wait, you on the East coast?

I had 40oz of Stout, then came home to some bourbon around 9:30. Was starving as well. Heated up some leftover deer steak fillets, and made some instant mashed taters to go with it lol. Now I having fun trolling Stink lol.
It's 11:45 pm rn. You reheated steak