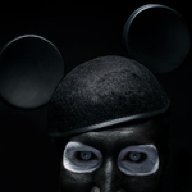 Chairmen of the Bored
Administrator
​
The "Adopt -A- n00b" program is all about the veterans of Bastard Factory adopting new members to train them into being a quality member instead of the continuous trolls in training roaming these boards freely.
Therefore, all new members should be adopted and trained in order to maintain site integrity.
You are qualified to adopt a n00b if:
You're 21 or over.

You have 300 or more posts per n00b. (3 max)

You're an active weekly member.

You're not a ragin' jackass.
Sign-ups have now begun!