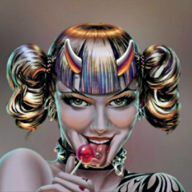 Factory Bastard
Site Supporter
i pray every night

now i lay me down 2 sleep
i pray the lord my soul 2 keep
if i should die before i wake
i pray the lord my soul 2 take

then i name ppl i pray for

*btw idc what u think cause we will all get the same answer in the end and u can argue with me then :)

I was raised strict catholic. Hell I was even an alter boy for a few years and no the priest didn;t abuse me but I did sneak some of his wine. lol

Now I'd have to say that I'm agnostic but I'd never put anyone down for thier beliefs. Except muslims.. fuck them cunts.
i wish every canadian were like u <3