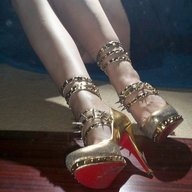 Factory Bastard
Site Supporter
Trying to stay cool, do homework, housework and plan meals.

I'm over summer.
I'll swap you. It's way too fucking cold here. I hate winter. Everything hurts more in the cold. And there's a shit tonne more washing to do.
How hot is it where you are? It's currently 9.9℃ here (which equates to...around 50℉). That's way too bloody cold for me. Anything below 20℃ (68℉) is colder than I am comfortable being.