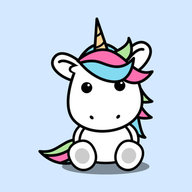 Unapologetically Stoned
Site Supporter
I get that, too, or maybe only something like it. Just above the ass, right around the hips, if I'm carrying something in an awkward way, the muscles right in there will tense up until they cramp and I'm in fucking agony until I can put down whatever it is. It's the price we pay for not having died young and pretty.

That sounds pretty close to what I am going through except I don't know what I did to get this way.

I'm gonna guess aging. Just... not being 19 years old, anymore.
shhhhh! I'm not ready for my body to get old yet, I don't feel old.