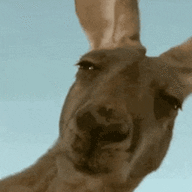 Such is life...
Site Supporter
on another unrelated note my pussy has puked 5 times since 1 a.m. i love my pussy but fuck trying to get drunk here...and cleaning this shit up is getting ridiculous.

Never give a cat milk...most are lactose intolerant, but it becomes more pronounced with age. You're talking feline yeah? Lol

Well of course I am talking feline here. Its not milk.. ever since he got the diabetes I haven't given him milk once! but he eats whatever amount he wants 6-8 days than for 1-2 days he pukes up everything like Linda Blair with head spinning around in the Exorcist. The vets say besides his Diabetes he is fine!!!!!!!!! like really fuckers? its like lil kitty cats dead and went to Hell in his puke. I don't get it...and he just acts all innocent after. Like WTF PUSSY? I WANNA KILL YOU.
Have you checked his teeth? Mine was acting up and spewing too. I took him to the vet and they found an ulcer under a tooth causing infection and bone degeneration.