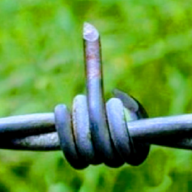 Factory Bastard
Site Supporter
In most cases parents homeschool because they don't want their kids interacting with their peers. It's often an insular community of religious nutters who see sin and degradation everywhere outside the embrace of their own people. Very few parents are truly dedicated and qualified to teach their kids better than the mainstream educational system. Those few include extroverted social skills in the curriculum.
No, it's because they don't want some leftist, fluid gendered transvestite fruitcup herding wee ones into a library circle to taint their malleable minds as they read fucked up rainbow shit in an effort to validate their OWN degenerate lifestyles. It's not about education at all, it's about indoctrination.
Your way of thinking figures, especially since you stated (on this very thread) that every illegal border jumping wetback is ENTITLED to 40 acres and a mule of US land, aka MY LAND. Not on my watch, tubby.
So you still think that or was your aspergers having a brain fart?