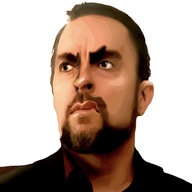 It's always 5:55, bitch
Site Supporter
When the fuck are you kids gonna grow up? Jesus.
Bitch won Best Actress award at Cannes for her performance in that all-time great back in 1981. It's technically a horror film but it's something much worse. At its core, it's about the unraveling disintegration of a marriage where no punches are pulled. Sam Niell actually slaps and throws his cheating wife around for real, which may have helped her win that award.
Possession
(1981) scores impressively wherever you check - it gets a 7.4/10 at IMDb, for starters:
72
on metacritic.
It got chopped in half by our censors, so you gotta make sure you DL the real version. Here you go, faggots:
Your first viewing will leave you confused and blown away. It doesn't explain anything and expects the viewers to manage to make sense out of it all -
you
won't be able to. So watch it again, and again.
Side note
: that scene I posted above is exactly what the iconic legend Glenn Danzig styled his stage actions from, frame-for-frame. He also made a song called
Possession
on his first Danzig album -
Danzig
. It's his favorite movie, and certainly in my top five...
SSS
- Go to Hell.