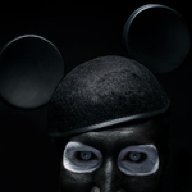 Chairmen of the Bored
Administrator
BASTARD of the MONTH Award
​
The Admins/Mods @ Bastard Factory have decided to honor some of our brightest members with an acknowledgment award.
The Bastard of the Month Award will be given to ONE member every other month that the other members have voted for via poll.
A new poll will be created every other month and allows up to 7 voting days.
​
BOTM Awards
1st Time Winner =
2nd Time Winner =
3rd Time Winner =
4th Time Winner =
Award Presenter
Bastard Factory
​
Your Voting Criterium: In your opinion, what memeber has had the "Biggest Positive Impact" on the board for the month of February 2019?
IF your names not listed, you're not posting enough.
Voting closes March 7 @ 11:59 p.m. MST
​