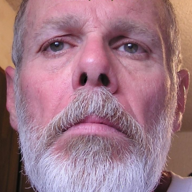 Don't Look At My Dick!
Permanent Meltdown
If they just woulda gave me an MRI 10 years ago they woulda caught it before reaching stage 4.

Alas - MRI's are "expensive," but I'm thinking all these treatments I'm getting is WAY more expensive!!! The rub is that I'm still gonna die from it and I'll be on chemo until that time. What's expensive now, bitches??? All that money being spent and it's still gonna kill me.
1