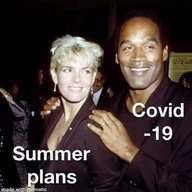 Yes. It really is me. The original Matt Smith
I need Consumption Junction to make a comeback.

Man, I would LOVE that!

This place, is the closest there is to a replica of the old days. We just need the people.

How did you hear of this place btw? You see my post over at Jag's lol?

I was a member of this or another version of bastard factory before and I was cleaning out my bookmarks and just hit the link and here I am.

Aaaah ok! Sadly I never caught the original version. Glad ya found the place!!!

@Ice

is here btw!

Nice. I still venture over to Jackassery every now and then but hardly anyone posts there.

Nah, Jag got a new job, and the place got super slow. I still post there a few times a week though.

Ranger doesnt want to sign up anywhere new. I feel he would like this place though.
There are alot of former members of CJ who are just dust in the wind. Wish we could find all of them.