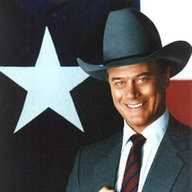 Destroyer of Men and Pleaser of Tastebuds!
A jar of Caramel flavored Firefly "moonshine". Why caramel flavored "moonshine"? Because it's cheap, because I had six bucks and change in my wallet, and because it's 115 degrees here right now and alcohol decreases core body temperature. So between my front window being guarded by a blackout shade, my AC cranked down to 50 degrees, fan on high, and 60-proof "moonshine", I'll be keepin' well chill.
Didn't you just make a similar post the other day or am I fucking losing it?
Maybe? Or maybe someone else? I don't know. I'm in Tempe, AZ, which is in the Phoenix valley area. The valley forms something like a "bowl", which traps high temps in a sort of convection effect.
So unless a monsoon rolls through and bursts the convection "bubble", we just get hotter and hotter. Last year and the year before, we hit temps of 120 and even 124. But yes, alcohol does have a temperature reduction effect on the human body, so when it gets above 110, getting shitfaced isn't a recreational choice -- it's a survival tactic.