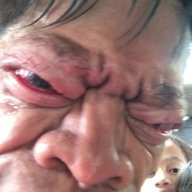 Just a guy
Site Supporter
Iron Man Dies
Black Widow Dies Bad news Iron Man fans, your fave is dead. That's right, Tony Stark dies at the end of Avengers: Endgame after stealing the Infinity Stones back from Thanos and using them to wipe out the Mad Titan and his entire army with a single Snap. The gamma radiation released when he uses the stones is what kills Tony, and he pretty much dies right there on the spot.

Thankfully, Tony gets a powerful sendoff with a funeral that takes up most of Avengers: Endgame's epilogue. Rest in peace Iron Man … at least until Marvel decides to bring the hero back in a few years.

Black Widow makes the ultimate sacrifice in Avengers: Endgame, flinging herself off that cliff in Vormir so the Avengers can get the Soul Stone and use it to undo the Snap.

Discuss Avengers End Game here.